Free Maps of Puerto Rico
Download six maps of Puerto Rico for free on this page. The maps are provided under a Creative Commons (CC-BY 4.0) license. Use the "Download" button to get larger images without the Mapswire logo.
Certainly, here's the information about the main features on a physical map of Puerto Rico presented in Markdown format with level 3 headlines to separate the paragraphs:
Mountains and Ranges
The central portion of Puerto Rico is dominated by the Cordillera Central, a mountain range that runs through the island. Peaks like Cerro de Punta and El Yunque showcase the rugged topography of this region.
Coastal Plains
Surrounding the central mountains are coastal plains that gradually slope down towards the sea. These plains are where most of Puerto Rico's population centers are located.
Beaches and Shorelines
Puerto Rico boasts numerous beaches along its coastlines, including the renowned Isla Verde Beach, Condado Beach, and Flamenco Beach on Culebra Island. The coastline varies from sandy shores to rocky cliffs.
Rivers and Lakes
Several rivers flow through Puerto Rico, with the Rio Grande de Loíza being one of the most significant. However, the island's relatively small size means that large lakes are not a prominent feature.
Islands and Cays
In addition to the main island of Puerto Rico, the territory includes several smaller islands and cays. Notable ones include Vieques and Culebra, both known for their stunning beaches and natural beauty.
Rainforests
The El Yunque National Forest is a lush rainforest located in the northeastern part of Puerto Rico. It's the only tropical rainforest within the U.S. National Forest System and features diverse flora and fauna.
Physical Maps of Puerto Rico
Printable Maps of Puerto Rico
Where is Puerto Rico located?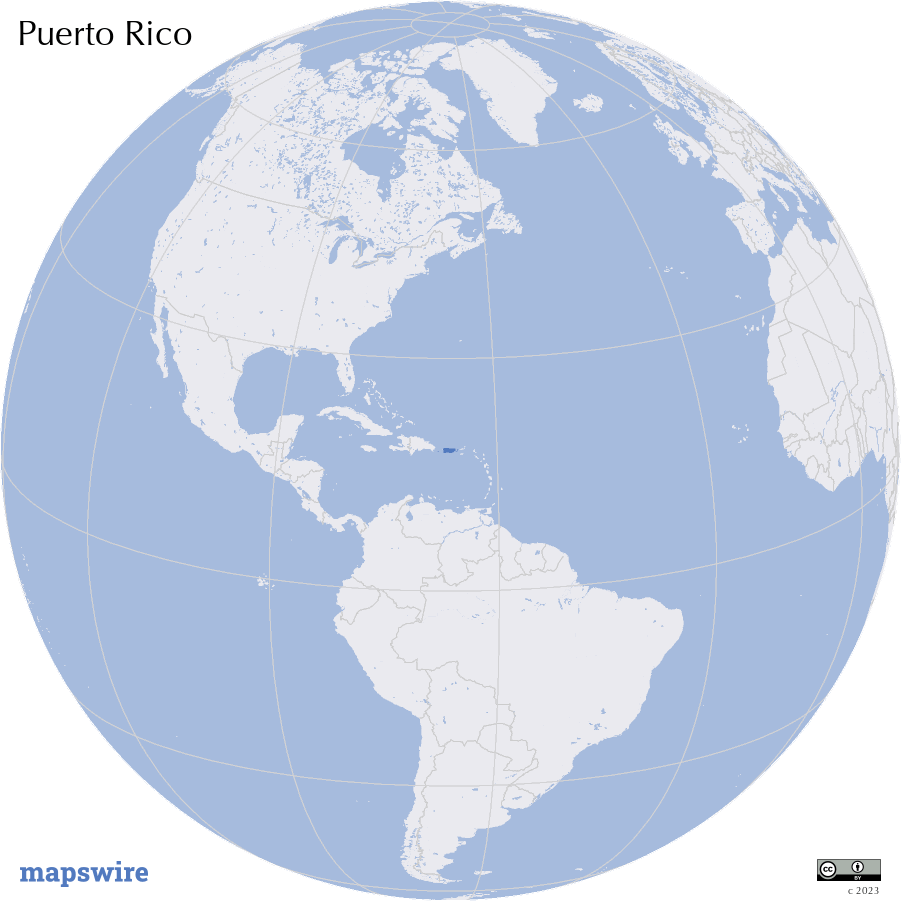 Location
Caribbean, island between the Caribbean Sea and the North Atlantic Ocean, east of the Dominican Republic
Download